The Specialist Program provides a platform delivering opportunities beyond the standard curriculum is part of Mandurah Baptist College's commitment to providing a vibrant and modern education.
The Specialist Program for Year 10 students, which functions as a separate stream across the subjects of Mathematics, English, Science and Humanities, seeks to extend and enrich learning beyond the traditional teachings for students who have excelled and wish to be challenged further.
The program gives students the opportunity to investigate and explore concepts, apply critical thinking and communication skills, work with experts, participate in friendly competition and present works in a variety of creative formats.
Students who are organised, strong self-starters and demonstrate the ability to critically reason, to work both independently and collaboratively, and proactively engage in solution-based problem solving, are best suited to this course and are encouraged to apply.
To learn more, please complete the form below to download your copy of the Specialist Program Brochure or contact us for more information.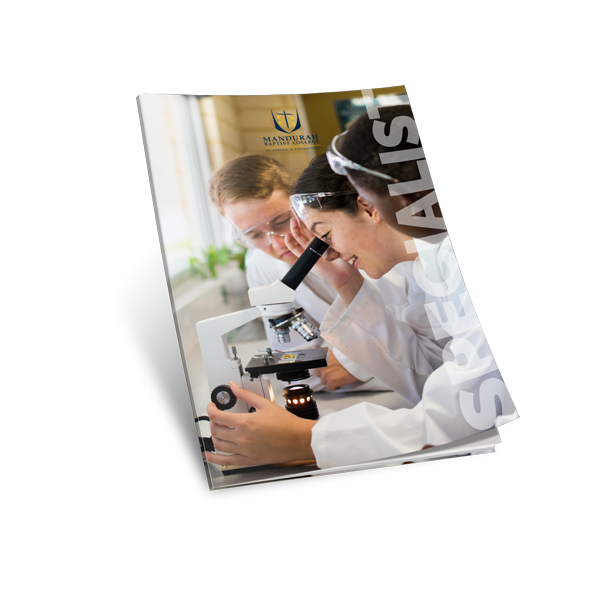 Download Specialist Brochure