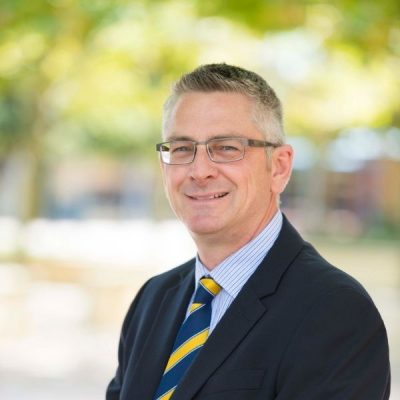 Rob Gratton
DipTeach, BEd, MACEL
Principal – Primary School  
Rob has been an educator since 1984 working in a variety of government and independent schools. He was the founding Principal of Mandurah Baptist College Primary School which commenced in 2008.  
Rob's passion is to authentically communicate the gospel of Jesus Christ, enable students to thrive educationally and personally, and grow emerging leaders. Rob is currently completing a Master of Education (Leadership) and serves as a member of the Western Australian School Curriculum and Standards Authority Primary Principals advisory committee. Read more about the Primary School here.
Tracy Holmes
DipTeach, DipMan, BEd, MACEL
Principal – Senior School 
Having been involved in education for many years in both the public and private sectors, at both primary and secondary levels and in specialised programs, Tracy loves her role as a Principal of the Mandurah Baptist College Senior School.  
Having a strong commitment to developing people, Tracy actively mentors emerging leaders and loves to see our students succeed. Having served with our group of colleges for 26 years, Tracy also serves as Chair of the State Council of Christian Schools Australia WA and also on the National Council. She is also a member of the Carey Baptist College Governors Council and Educational Standards Committee.  Read more about the Senior School here.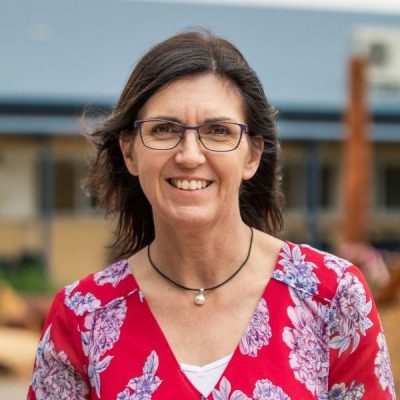 Alison Fallon
BPE, DipEd, MACEL
Deputy Principal (Curriculum) – Primary School 
Since graduating as a teacher in the early nineties, Alison has been involved in education in a variety of schools, systems and locations. She has taught in a number of different education support settings, in both country and metropolitan schools. Her passion and experience in working with children with additional needs, has led her to develop a strong desire to ensure that all students have the opportunity to thrive. 
Alison sees her current role as Deputy Principal Curriculum as central in this. She is keen to continue to learn and to develop her skills as a leader, and is currently studying her Masters in Education (Leadership). Alison and her family live locally and enjoy all that the Mandurah community has to offer.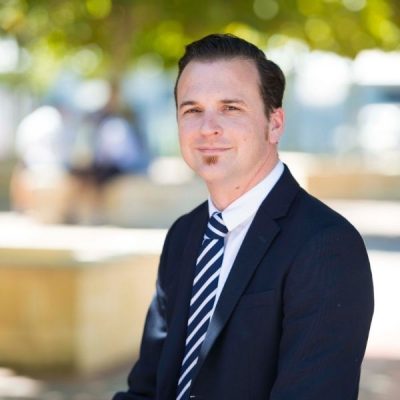 Matt Dusci
BMusEd, MEd, MACEL
Deputy Principal (Curriculum) – Senior School 
Matt has been involved in education for almost 20 years at a number of Christian schools. With a background in Music Education in both primary and high school settings, and experience in Humanities and other disciplines, Matt has also held a number of leadership positions across both pastoral and curriculum areas.  
Matt thoroughly enjoys his role as Deputy Principal (Curriculum) in the Senior School, which enables him to work with staff, students and systems in order to help students reach their potential and thrive both academically and socially by ensuring that the processes of the College run smoothly and that challenging and engaging teaching and learning is taking place. 
Outside of school, Matt serves on the Board of his church and is involved in the music ministry. He is married to Emma and they have two children, Nate and Norah.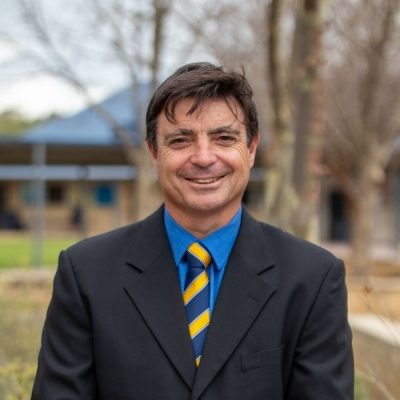 Brendan Waddy
Higher DipEd, Further DipEd
Deputy Principal (Student Services) – Primary School 
Brendan enjoys his role as Deputy Principal (Student Services) as his passion is to play a part in the social, academic and physical development and growth of the students at Mandurah Baptist College. He has enjoyed teaching students from Pre-Primary to Year 8 in South Africa, New Zealand and Australia.
Wanting to help students reach their full potential, led him into directing a tutoring business that worked with schools and students before becoming a Teaching Principal at two rural schools in New Zealand. The opportunity to be part of a new Christian based school, led Brendan to Mandurah Baptist College where he started off as the Year 3 teacher.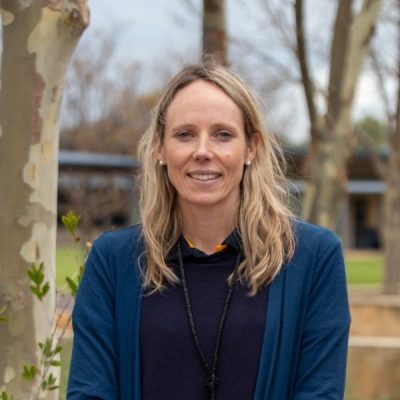 Deputy Principal (Pastoral Care) – Senior School 
Allison has been involved in education for 20 years. In this time she has taught in a range of subjects with a predominate focus in English. Her passion has been in pioneering new or young schools and as a result has adventured in leadership roles involving departmental head, curriculum coordination, pastoral care and student management of years 7-12. Allison spent time in high school chaplaincy and did extensive volunteer work teaching English to newcomers to the country.
Currently she is on a quest to complete her Masters in Education and is invested in the power of a classroom's lifeworld, the way we approach assessment and innovating educational pathways in a changing world. Overarchingly Allison considers that building into the unique wellbeing of a teenager is often the starting point for positive learning experiences to unfold.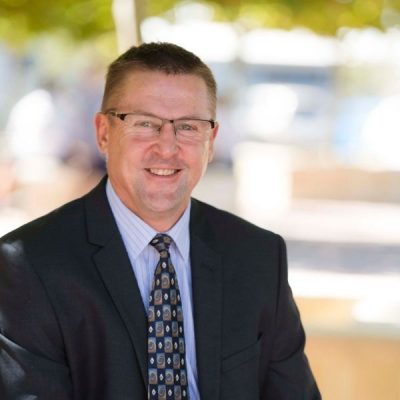 Pieter Conradie
BComm (Accounting), Hons BCom (Accounting), CPA
Director of Finance and Resources
Pieter has been working for the College in this role for the past 9 years and is responsible for Finance, Human Resources, Property and Maintenance and ICT. Prior to joining the Education Sector Pieter was working in the Business, Banking and Finance Sector for 25 years.
Pieter works across the Primary and Senior School and enjoys the diversity of the role and the challenges it brings. The Education environment is constantly changing and it remains a challenge to ensure the College remains ahead on the funding and technology side as well as ensuring we achieve the best outcome for staff, students and our families with the resources at our disposal, this is a challenge Pieter is relishing.    
Outside of school, Pieter loves playing golf and spending time with his family. He is married to Janine and they have one adult child, Talya.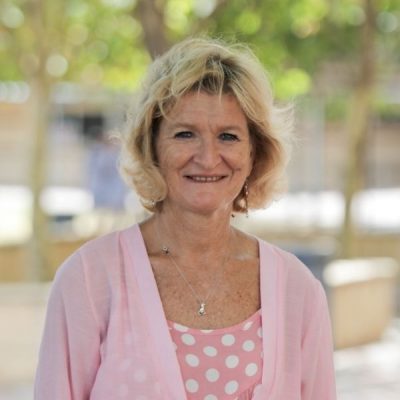 Assistant Deputy Principal – Senior School 
Valme began her career working in the medical field but soon realised her passion was teaching, so as a mature age student she returned to university and completed a teaching degree majoring in a Home Economics. Her first position was in East London, South Africa. Before leaving South Africa, Valme worked for the Danish Government who started a Youth School for underprivileged teenagers, followed by teaching in New Zealand for some years and pastoring a church together with her husband. However, the call to teach remained strong. 
She was then offered a position at Somerville Baptist College some 16 years ago, teaching Home Economics and was Head of Year 10 and 8. Later Valme was part of the creation of Kennedy Baptist College and Head of Christian Education doing many relief roles in Director of Student positions and Heads of Year before coming to Mandurah in 2019 as Assistant Deputy Principal.