At Mandurah Baptist College, we believe every student has the right to learn and be taught in a safe and supportive environment. Not all students learn the same way or at the same pace and, for some, school can be a challenging experience.
In addition to excellent classroom teaching, the dedicated Learning Support Team offers various programs and structures to help each child achieve the best of their ability. Across Years 8 – 12, students can also elect a study support class, taken by either a Learning Support Teacher or the Head of Learning Support, where they can gain assistance with assessments and assignments.
To learn more, please complete the form below to download your copy of the Learning Support Brochure. Alternatively, you can contact the College regarding the learning support offered.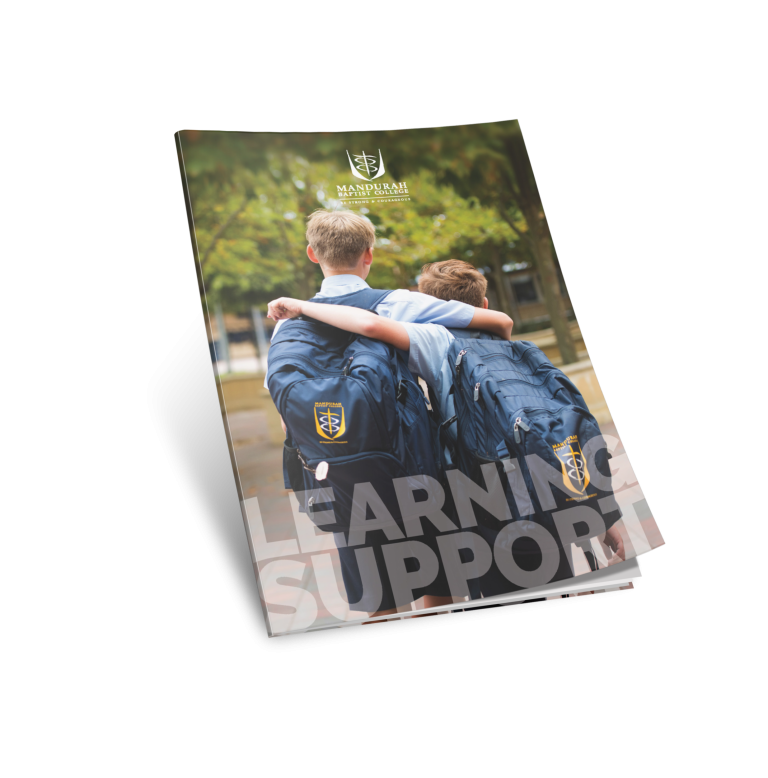 Download Learning Support Brochure