The Lakes Theatre is a 1200 seat state-of-the-art venue for live performance servicing both Mandurah Baptist College and the greater community.
The Theatre provides College students with spectacular, hands-on facilities in which to learn the art of stage production and present high-quality plays and musicals such as Les Miserables, Bugsy Malone, Cosi and Peter Pan. In addition, we have also welcomed local, national and international artists.
Musical artists have included Reece Mastin, Switchfoot, Bjorn Again, Chamber Philharmonia Cologne, and South African musicians Nicholis Louw, Nienell and Joe Foster.
The Lakes Theatre has also welcomed performances from Stray Cats Theatre Company and the Beverly Margaret School of Dance. The Theatre regularly hosts seminars, film screenings and is the home of Lakelands Community Church's Sunday service.
EVERY SUNDAY 10.00am
Lakelands Community Church
Sunday Service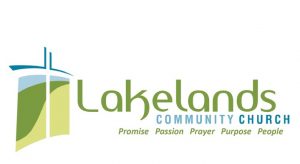 The Lakes Theatre @ Mandurah Baptist College
Catalina Drive
Lakelands WA 6168
PO Box 4116
Mandurah North WA 6219
admin@thelakestheatre.com
08 9583 7000